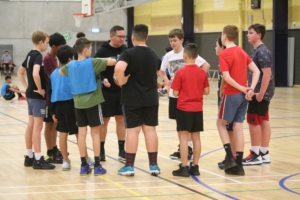 WHY SHOULD I COACH?
The recruitment, development and retention of basketball coaches is vital for the game of basketball at all levels.
It is the role of the coach to provide players of all ages with the best possible sporting experience that will help ensure their continued participation in basketball.
Coaches need to be able to understand and coach the skills relevant to the level of the player they are coaching, and just as importantly, be able to interact with players in a positive way.
The BBNZ Coach Development Programme provides a comprehensive development pathway from helping run Kiwi Hoops games to coaching at a representative and national level. The programme provides a curriculum with four BBNZ levels: Kiwi Hoops, Community, Performance and High Performance.
A copy of the Coach Development Programme can be found here.
So If You Are Interested In Coaching Basketball Here in Manawatu?
In 2021 Basketball Manawatū intends to offer at least  three Kiwihoops Coaching Courses and three Basketball New Zealand Community Coach Courses during the year.
The Kiwihoops course is the entry level course designed for coaches coaching school teams (Primary, Intermediate, Secondary) and younger age groups.
The Basketball New Zealand Community Course is designed for representative coaches. This qualification is compulsory to be able to a Head Coach at a Basketball New Zealand Representative National Championships. 
When they are approaching, details of dates/venue for these courses will be posted here and on our social media.
For more information if you are interested please email our Competitions and Events Coordinator, Tess Petley.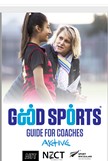 Click on the pic for a really good resource for all coaches, especially coaches new to their role.