Breaking down barriers to inclusive sport and recreation
Our mission is to provide quality programmes, events, opportunities, funding support, advocacy, guidance and expertise to enable disabled people to be active in sport and recreation.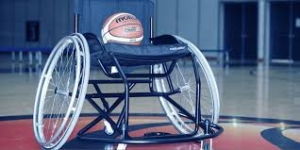 About Us
Parafed Manawatu was founded in 1973 to provide sport and recreation opportunities for those with a physical or visual impairment. We work closely with other organisations to provide pathways into sport and onwards to regional and national programmes. We are an affiliated member of Paralympics NZ and work closely with Sport Manawatu and the Halberg 
Foundation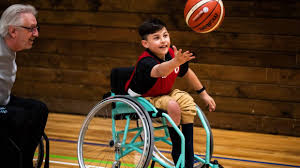 Youth Group
Our youth group meet up once a month and do a fun sporty activity. So far in 2020-21 we have been blokarting, bush walking, sailing, adaptive football, orienteering and much more.
 Programmes and Events
We run opportunities in the community for all our members to participate in. So far in 2020-21 we have had handcycling, wheelchair basketball, blokarting, outdoor recreation events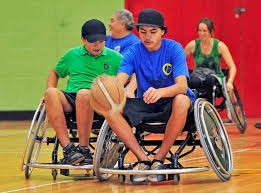 Disability sport in schools
We deliver disability sport in schools raising awareness of the opportunities available to physically and visually impaired students. These involve goalball, boccia, and seated volleyball as well as a variety of wheelchair sports.
Pathways
We offer pathways to competitive sport, particularly through our Halberg Games team and Wheelchair sports teams. Both have annual events that we send teams away to and the popularity is growing for this opportunity. We have also sent teams away for table tennis and indoor rowing, in the past.
Our Staff
Our Sports Development Advisors are tasked with managing the Parafed programmes, networking with all the athletes, supporting and recruiting new members and their families and providing opportunities to participate in sport.
For more information contact us on
0272328811
admin@parafedmanawatu.com
www.parafedmanawatu.com
www.facebook.com/parafedmanawatu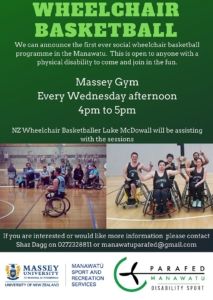 Click here for information regarding the upcoming Kotahitanga Collective Wheelchair Basketball Tournament